Back
November 7, 2022
What is LSI copywriting
Copywriters often encounter abbreviations. Let's deal with one of them.
People who are just beginning to learn the basics of marketing are often at a loss. The greatest difficulty for them is caused by various acronyms and abbreviations. It can be difficult to figure out what is what, but if you study the question more thoughtfully and carefully, everything becomes clearer.
Definition of LSI Copywriting
LSI-copywriting stands for Latent Semantic Indexing. Themain specificity of this direction is that texts are written for living people, not for search engines. In particular, when writing, the emphasis is made not on the inclusion of the optimal number of keywords in the text, but on the use of synonyms and accompanying terms that allow to make the article more informative, interesting and attractive to readers.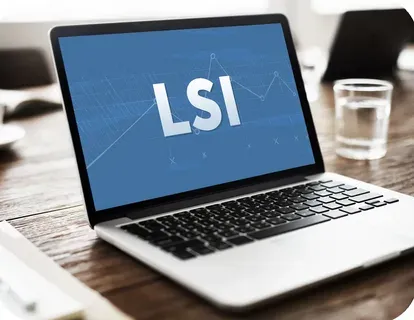 The emphasis is on engaging users and encouraging them to read the article to the end. Search algorithms give preference to sites where people linger for a long time.
How to write LSI texts
To write a quality LSI text, you need first of all to have a good understanding of the topic of the article .It is also important to form an idea of the target audience in order to know their pains and needs. After that a number of actions should be performed:
Create an associative lsi-kernel - a group of words that have a close connection to the main topic.

Then they need to be evenly distributed throughout the text, including the inclusion of headings and subheadings.

It is recommended to use lists, images and graphics in the texts. This will help to structure the information and make it more perceptible.

The final step is to prescribe meta tags and hidden attributes, as well as to strengthen the text links to articles-satellites.
After that the creation of LSI-text can be considered completed. All that remains is to analyze its statistics.
Differences between SEO-copywriting and LSI
Mostly people confuse SEO and LSI-copywriting. In fact, they have only one goal in common - to get the written article on the first lines in search engines. However, the principle of their work is very different.
When writing SEO texts it is important to place a certain number of keywords in them. LSI-copywriting focuses on the content and format of the text.
It is important to understand at least the basics of LSI copywriting in order to develop successfully in marketing.
The ReText.Ai text platform can help you create texts that are interesting to your audience. With ReText Ai you will be able to perfect your texts and adjust them to the desired volume. To do this, upload your text to the platform and use the desired function: summarization, expansion or conversion.