Back
September 5, 2022
How to write articles in Yandex. Zen and earn money
Step-by-step instructions for quickly creating an article in Yandex. Zen
Following the departure of popular social networks from Russia, copywriters are now asking themselves the question - where can they write to make money? Yandex. Zen, and deservedly so. It is a kind of hosting service for authors where, by filling out and promoting your own blog, you can earn a fee.
An important feature for copywriters on the platform is that an article of 3,000 to 7,000 characters is considered the main creative in Zen. Agree that this has a better chance of getting a subscriber interested than, for example, a one-second video on Tic Tok.
Let's figure out how to write Zen articles and make money.
Content:
Choice of topic
In June 2022, the platform's audience was close to 60 million. Every day, on average, more than 18 million users spend 3 and a half hours on Zen. The range of interests is huge, too - articles here sell everything from groceries to real estate.
It is clear that everything has already been written and it is difficult to surprise the reader, but it is quite realistic to distinguish yourself by the way the material is presented. For example, a certain frankness is revered in Zen - life examples in which the reader recognizes himself or herself work well in articles.
On this platform, the balance of usefulness-entertainment is valued. People come here to relax, but not by mindlessly staring at seals, but by absorbing interesting information.
In order not to write unnecessarily, when choosing a topic, it is worth studying Rules of Zen.
Correct headings
So, go to Yandex. Zen, press "+" in the right corner of the screen, choose "write an article". The system asks you to start with a header.

The title should be informative and intriguing. Its function is to lure, stand out in the feed so that the reader plunges into your article by clicking.
Headers are often used with understatement, for example, "Scientists have discovered a cure for cancer. It is known to everyone as…" However, consider whether you are ready to deceive your readers, and whether you need a reader who can buy into such a header.

It's convenient that Zen offers to write h2 and h3 headers right away. Here you can also arrange them and insert a link, if necessary.
Image
If you came to Yandex. Zen to write articles for money, then you also have to think about the image. It should evoke emotion and work for the popularity of the publication - the fee directly depends on this.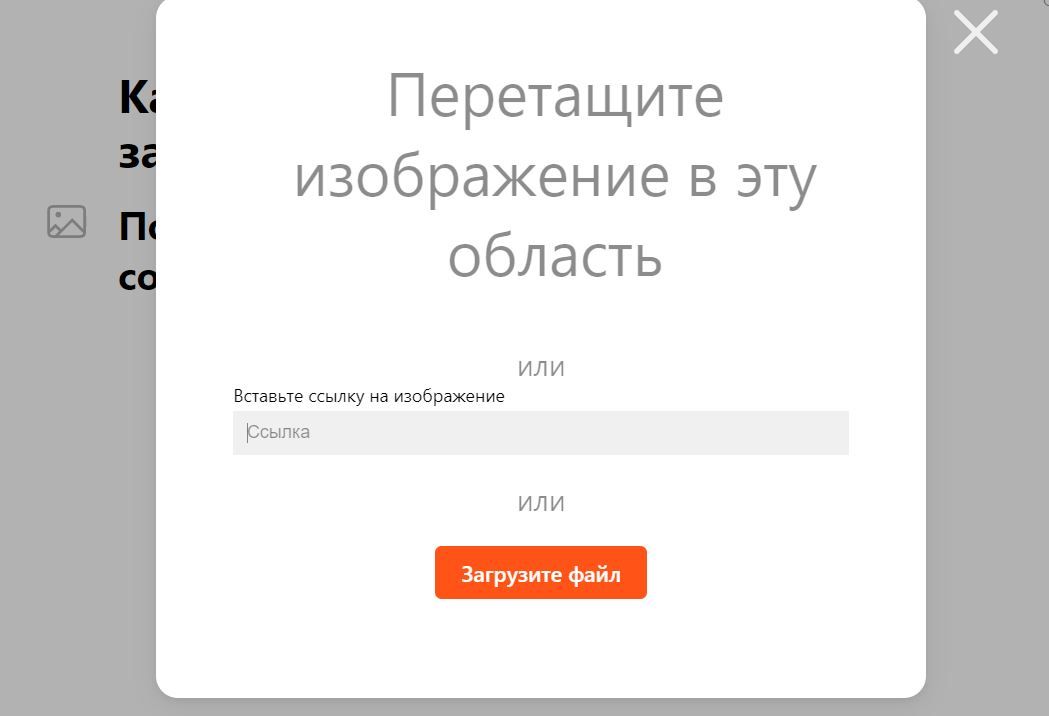 Images can be placed in any part of the text. You can do it all at once or add it gradually as you work on the article. It is recommended to use no more than 7 images per 3000 characters.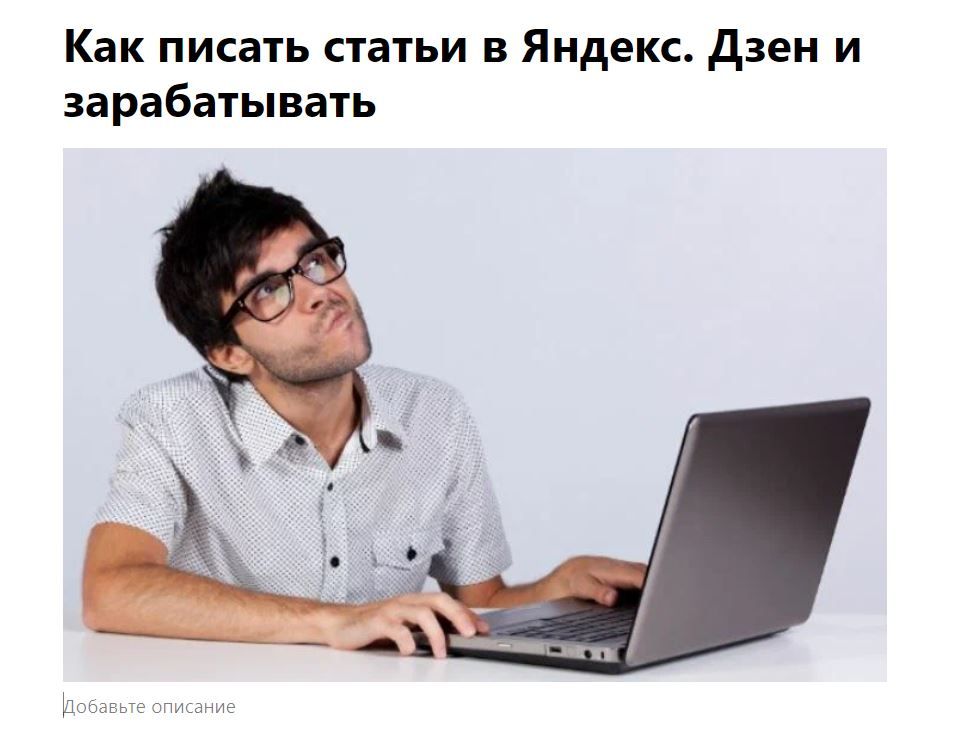 If you are not the author, the image should be signed.
Text
The text for publication can be prepared in a separate document or written immediately in the Zen constructor. By the way, the built-in editor will highlight errors, and with the departure from Russia Grammarly has departed from Russia, and this is even more relevant.
Whatever topic you write on, the text should be structured, simple and logical. Give the reader a break, don't make him strain his brain. The end of the text may be unexpected - so there is a greater chance that the Zen user will finish the article. If you are "warming up" potential customers, do not forget the unobtrusive call to action. Also, add a few links in the article to jump to the right resource.
Uniqueness check and editing
As Zen says, making content accessible and unique to the user is one of the missions of the platform. Duplicate and borrowed content is severely punished here. Duplicated text is considered to be published on several channels, even if these channels belong to the same person. In such cases, autorewriting will help to avoid punishment. There is no built-in tool for paraphrasing and checking uniqueness in Zen, so let's turn to the online autowriter ReText.AI.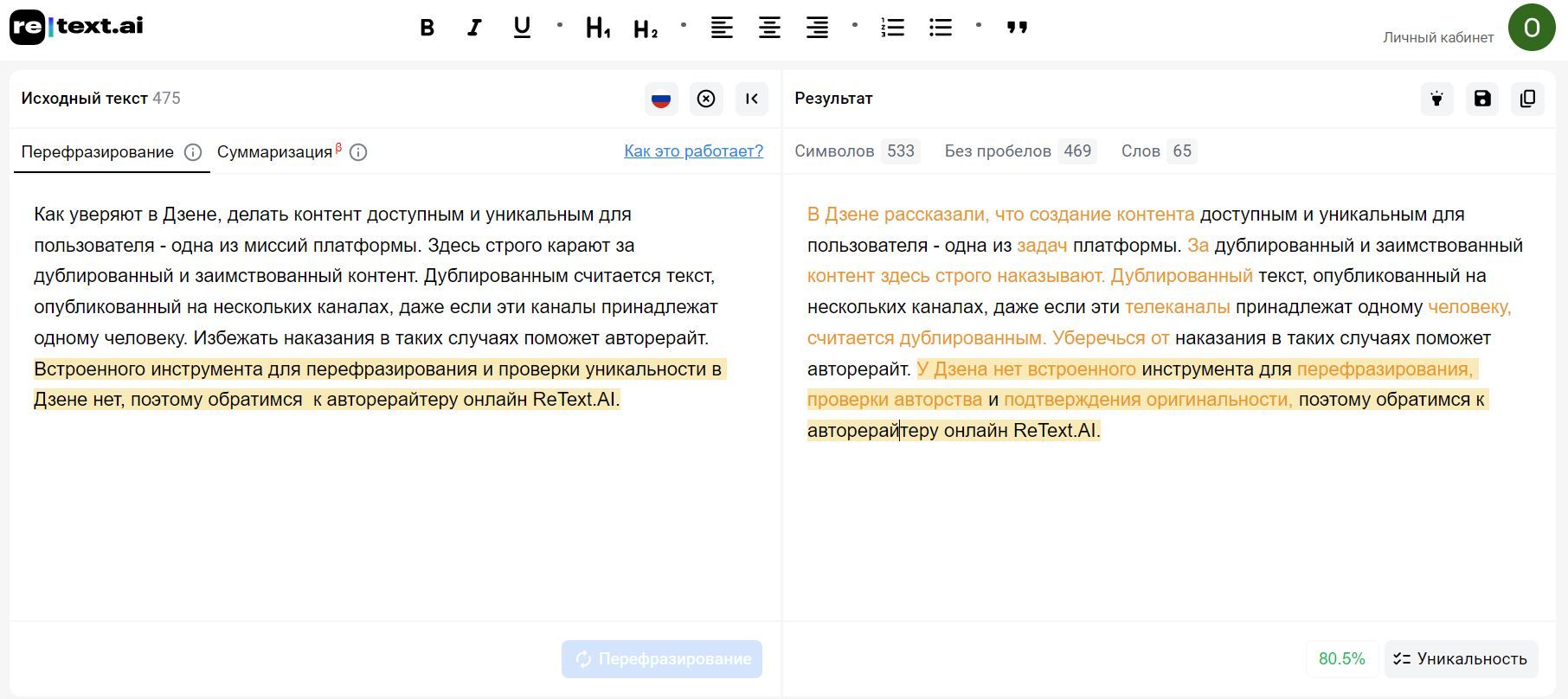 Paste the text in the left field, click the "Paraphrase" button. After a few seconds, the revised text will appear next to it. By hovering over the selected fragments, you can choose a more appropriate option for replacing the phrase. In the lower right corner, the % uniqueness of the paraphrased text is calculated.
You might also be interested in the article Services for copywriters: rewriting, spell check, article design
Article design
Once you're done with the text, don't forget boilerplate phrases like "Liked the article - subscribe!" Add tags for easy search. Another tip - open the possibility to comment. The number of comments, even negative, affect the promotion of your article.
In Zen, it's convenient that you can refine your publications after a while. And it's really worth doing this: this way you can better understand your readers, analyze your weaknesses, and work on your mistakes.
Monetization
It remains to deal with the fee. Monetization can be enabled if you have more than 100 subscribers. Income depends on the number of views of articles, and on their completion. The maximum pay for an article is 6,000 rubles. The trick is that monetization has a condition - to publish at least 20 posts per month.
Previously we wrote How to write texts on social networks и How to write a Telegraph article: in the editor and with a bot
Conclusions
We've figured out how to correctly write Zen articles to make money.
To summarize:
Zen users need emotion. Give it!

write catchy headers

there should be a balance of usefulness and entertainment in the text

Analyze statistics and refine the article after publication

open up the ability to comment - it plays into your hands.