Back
October 26, 2022
Tone Of Voice brand: what it is, how it is formed and how it helps develop the company
In this article, we will analyze what the tone of voice of the brand, why it is important to think about it on a par with the strategy and how to form your own.
Tone Of Voice literally translates as "tone of voice". It refers to the way a company communicates with its target audience through texts, photos, videos, and so on. It is also called the "voice of the brand". It conveys the mood and idea of the brand, allowing it to attract the attention of consumers, to stand out in the market among competitors.
What is Tone Of Voice
This is a whole set of rules and recommendations for employees working with the target audience: for marketers, PR managers, designers, copywriters and salespeople. They allow you to convey your company's positions, values and mission to your clients. In the absence of ToV, an enterprise may simply not be able to withstand the fierce market competition and get lost.
Many people wonder what the tone of voice is. It does not necessarily have to be businesslike and formal. A moderate boldness, humour and modern expressions are well-received by the audience.
Examples of ToV from popular TMs
How the brand voice sounds, an example of well-known brands:
Starbucks Coffee Shop. In this case, ToV can be described as expressive and functional. It allows customers to have an easy and pleasant experience, expressiveness is absent. The main principles are general engagement, respectability, teamwork, active interaction, but at the same time no intrusiveness. The company actively communicates with its clients and brings them out in conversation.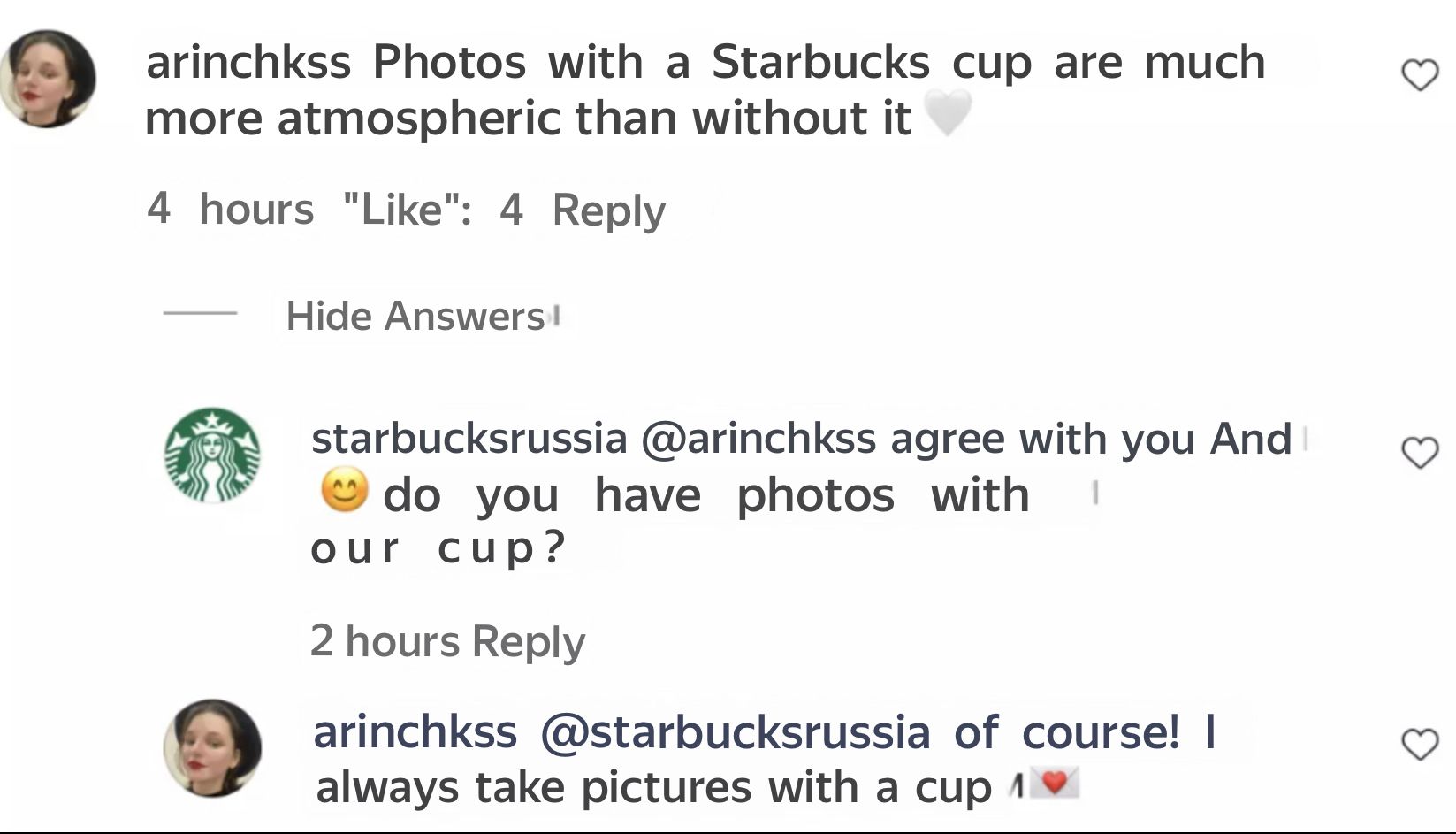 Magnit retail chain. The company's tone of voice can be described as informal, provocative and bold (but without crossing the line), authoritative, emotional, modern and communicative, recognizable, with a share of wit.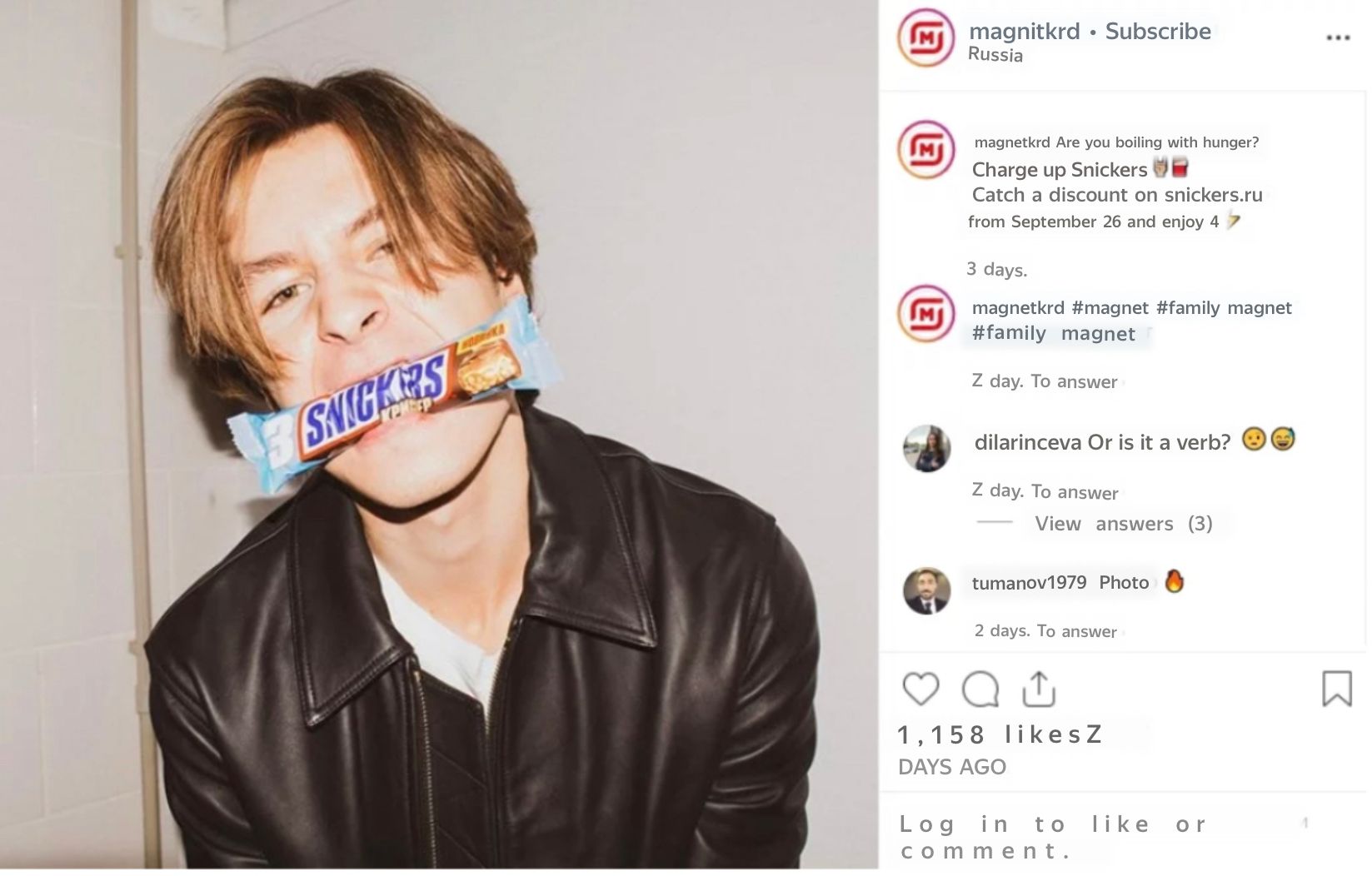 Tinkoff

.

The tone of voice in this case is humorous, conversational, capacious, metaphorical, and full of emotion.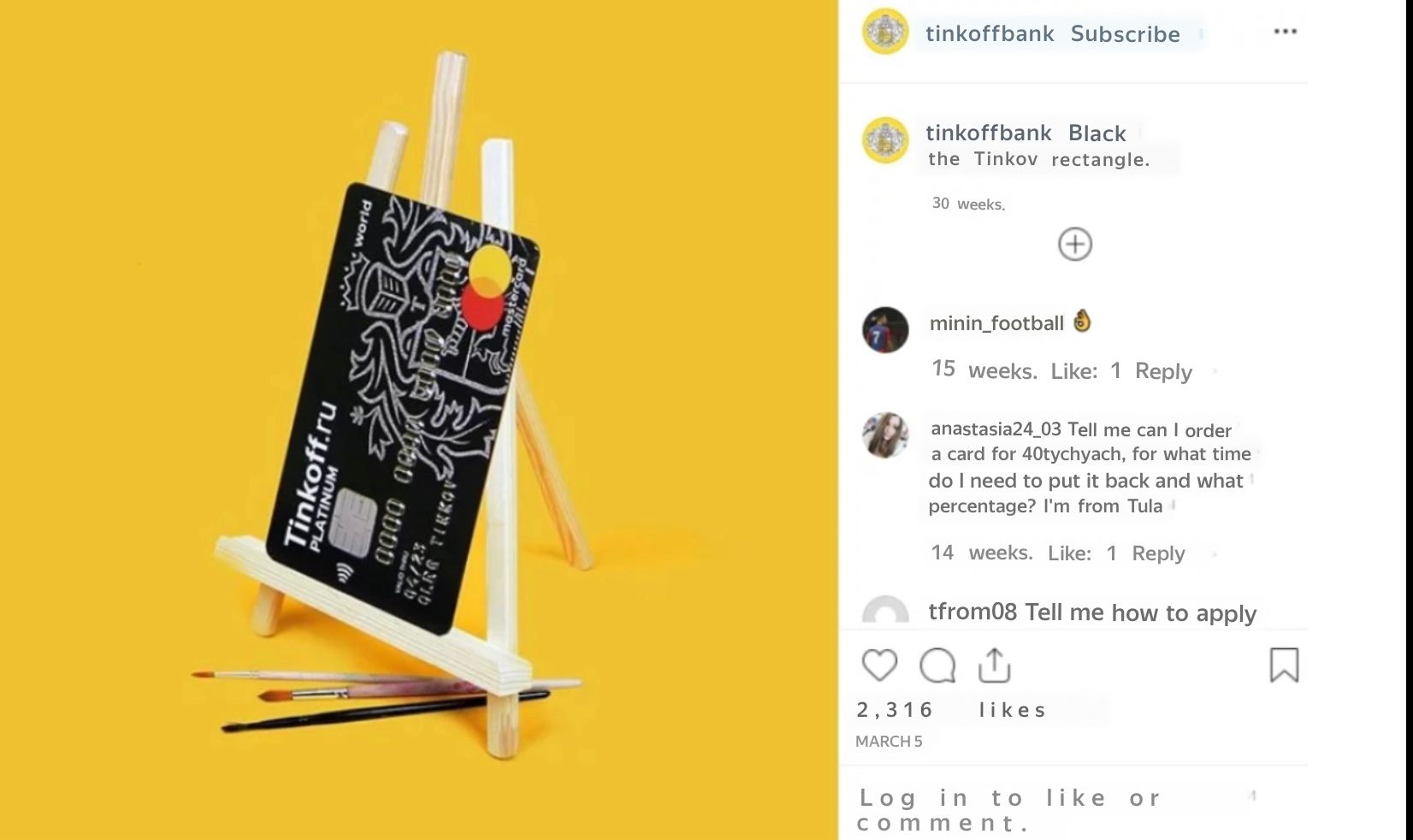 What problems ToV solves and why it is needed
ToV is not just a trend that will quickly wear itself out. It's a strategy for increasing brand success that will remain effective for years to come. Creating a tone of voice enables the following:
Trust
Customers begin to perceive the brand as something individual, comparing its features with their own. When they find something in common, it subconsciously generates trust.
Emotional connection
By making the voice sound similar to the consumer's values, an emotional connection can be established. According to 81% of consumers, this is important and encourages them to do business with that company.
Memorable image
The voice allows you to create your own corporate identity. This allows you to stand out from your competitors. This promotes your brand in the market, increasing your sales and therefore increasing your profits.
How to create your brand voice
Ideally, it is best to create it at the very beginning of the company's development. However, this is not always possible, as values and a unique style may form as the business develops. Therefore, it can be done at any stage. To do so, it is recommended to follow the following plan:
Get to know your target audience better
The following points about the target audience need to be explored:
demographics;

geography;

gender identity;

age category;

interests;

social media;

ways of communicating;

tastes.
This will allow you to get to know your target audience better and determine the right direction.
Ask her to describe your brand
You can do this by conducting various surveys, questionnaires, interviews. This is a great way to get the opinion of people who are already familiar with your product. If in the course of the survey you realize that not much is known about you, it means that the company has not yet managed to stand out in the market.
Find out what the CA reads and how they communicate with each other
Study which channels are in demand among your customer base, what they read, and what content they are interested in. Pay attention to the style in which potential customers communicate with each other. Mirroring their communication style will make your brand more appealing to them on a subconscious level.
Independent content analysis
Once you've identified your target audience and the language they speak, compare the tone and style of your current content to the one you received in your analysis. It may be that the tone of voice you are using is already appealing to your desired target audience. Examine absolutely all the content addressed to consumers: texts, newsletters, posts, stories on social networks and others. Pay attention! That everywhere there should be a single style of presentation.
ReText.Ai for creating unique texts according to ToV style
To create unique and high-quality content, you can use Retext.ai service. This is a new tool that allows you to generate and rephrase any text according to the voice of the brand.
The service also has a summarization function. It allows you to reduce the number of characters for a particular site or social network without losing meaning. Thanks to artificial intelligence it is possible to get quality content that will be interesting to the target audience and attract attention to your Internet resource, social networks and so on.